The 6-week course for coaches and service providers who feel stuck and desire to create a cash flow positive social media presence!
Are you tired of showing up online, crafting all the content and feeling like you are making little to ZERO sales from your Social Media?
Sooooo tired of attracting all the wrong people, bots and fake followers who don't really care about you and your business?
You are totalllllly ready to grow, nurture leads and build your sales and cash flow instead of just your "follower" count?
You know in your heart & soul that the world needs your message, your content and your services, but you feel like you aren't reaching all the right people or converting them at a fast enough rate to sustain and scale your business?
You're fed up with the idea that marketing has to be "hard", "expensive" and you want to make money from your social media by being your authentic self – not just another "guru" in the industry!
I STILL REMEMBER BARELY BEING ABLE TO SELL A $27 PRODUCT FROM MY SOCIAL MEDIA,
LET ALONE A $12,000 COACHING PACKAGE!
My bills were stacking up…… My savings were dwindling down…… I was starting to give up hope on my business and dreams…..
When I first started my business, I tried everything on EVERY platform and nothing was sticking,
I was attracting all the wrong people and not making ANY SALES!!!
But I did it, and you can, too!
I had to make a choice.
I decided Social Media was easy & fun.
I decided Social Media was profitable.
I committed to building relationships & that making sales on Social Media was simple.
I decided that I would make 6-figures or more from my Social Media.
Then i took the exact steps i am going to teach you in this course, and here's what happened next…
Had $40K in sales from just ONE CLIENT
Went from 30 to 360+ members in 8 months and make over $59k (and growing)...
Grew my email list by thousands of people from 2 freebies by using my social media in less than a year
BLEW UP my Facebook Group 511% and gained up to 300 new people per day
Grew my Instagram following to over 11,600+ followers, ORGANICALLY
Increased my brand new website from 0-51,000 page views
Retired my boyfriend from the regular workforce, FOREVER
Hired a team of 6 people to help handle my business and growth
Making sales on social media became a easy and daily thing
I've made money EVERY SINGLE DAY since October of 2018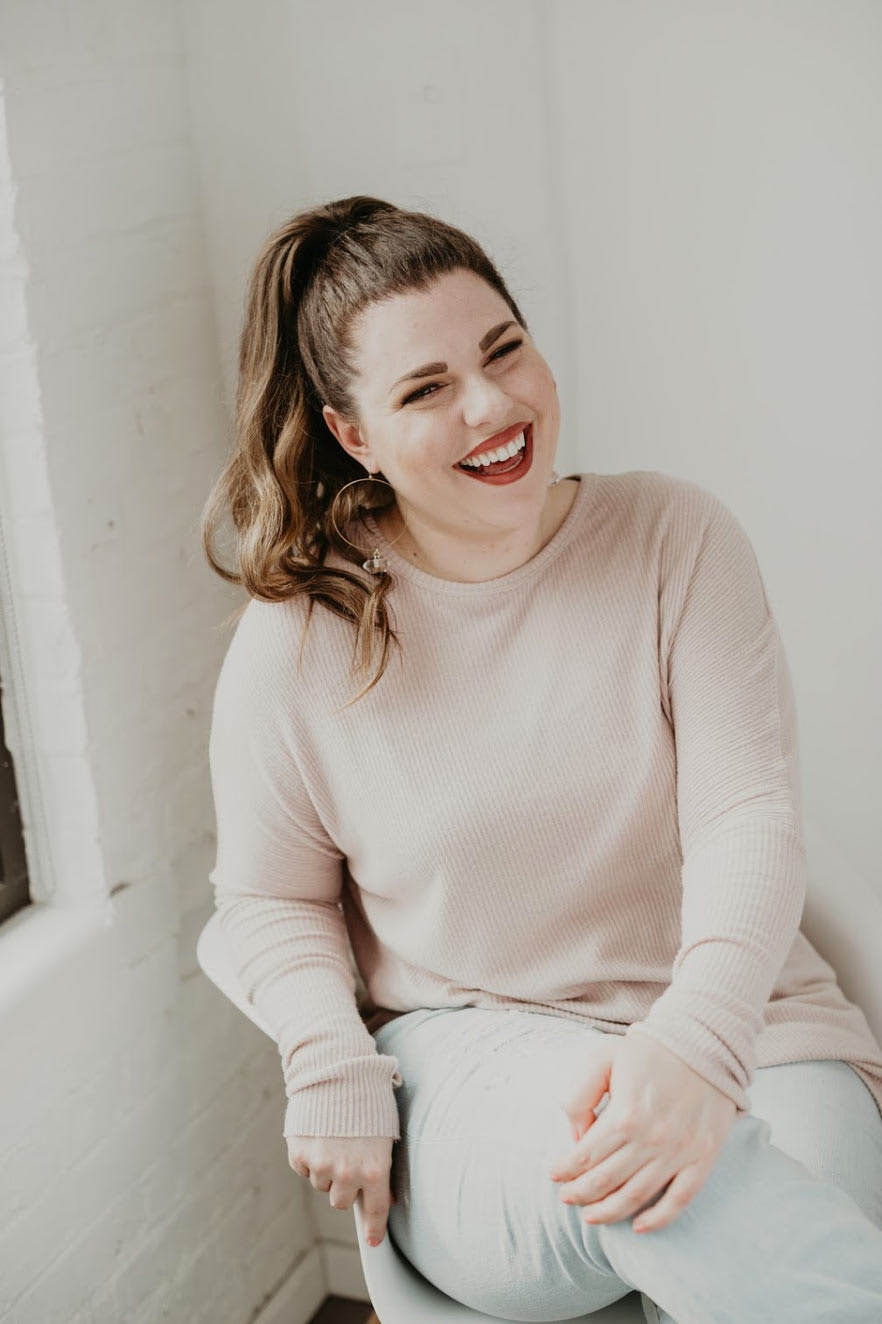 I built a 6-Figure business in my first calendar year as a full-time Boss Babe by becoming a Social Media Superstar & YOU CAN TOO!!
Here's the Social Media Superstar Scoop
Module 1
Create your Superstar mindset
Learn exactly how to setup your social media mindset for SUPERSTAR success.
Get out of the "followers" and lack mindset and deep dive into the abundance of engagement sales mindset.
Understand how your mindset and how you have been approaching social media has been holding you back from reaching your growth and sales goals.
I will help you implement the exact mindset and approach I use so you can start make sales from your social media every single day!
Module 2
Simplify your goals, vision & social media masterplan
Simplicity SELLS! Skyrocket your social media and sales by getting crystal clear on your vision!
Develop goals that work for you, fit into your ideal lifestyle and overall masterplan! Get a simple social media plan that feels energizing and not draining AF.
Learn exactly who your ideal client is and the who/what/where/when/how they interact and show up on social media so you can book out your offers with clients who light you up and make your business FUN again!
Module 3
Attract your dream clientele to your SM profiles
Attraction Marketing 101! Learn how to bring in more of your absolute DREAM clients and filter out the pain-in-the-ass and draining clients.
Optimize your social media profiles and develop a social media funnel that works for you round the clock 24/7/365 without you having to do anything extra.
I will show you how to show up day in and day out unapologetically as who you really are and how to build a aligned personal brand so you can become a magnet for the clientele that you actually want to work with day in and day out!
Module 4
Become a real life content creation dream queen
Stop throwing content on the wall and praying that it sticks, forever! Develop a social media and sales strategy that actually sells your products and services.
Create bomb content that is tailormade for your dreamy AF clients and saves you time, energy and dollars because it only attracts the people you actually want to work with!
I will teach you my exact process on how I write inspirational AF and magnetic copy so you can up you engagement, warm up your audience and create more cash in your business from social media!
Module 5
Build a BFF client database, not just a "following"
Learn how to use your social media as the KEY component to building an army of BFFs that want to invest in everything you ever do in business.
Build an everlasting trust between you and your online tribe that closes the sales gap and converts cold leads into long term BFF clients who support you 24/7 faster than ever before.
I am going to help you find the perfect balance between being social/building connections and selling your magic so you can always feel confident that you audience is the right people for your programs and offers and you will never feel akward again when promoting your kickass business and content!
Module 6
Your simple 6-figure social media work flow
I will show you exactly how to repurpose content like a badass that saves time, converts like cray cray and can blow up your social media email list and cash flow with little effort!
Learn how to deligate social media and tasks to your team without sacraficing the integrity of your business and the relationships that you have worked so hard to build with your BFF clients.
I want to teach you how to take back your life and stop spending endless hours and late nights on your phone and computer so you can create the business that actually supports your REAL dream lifestyle, not one that just looks dreamy AF online but sucks behind the scenes!
Superstar Client Success
"Bringing Courtney on our team was one of the best decisions we've made. The energy that she brings paired with all of her fresh and innovative ideas to completely transform your business, makes her the complete package and an incredible asset to anyone's team. Even through one of the hardest times of my families life, facing Hurricane Irma, Courtney made sure she was on the frontline of any business matters and she handled everything with grace and professionalism. She makes sure you are supported and will do what she can to make sure you are taking all the necessary steps needed to explode your business. If you are considering hiring her, DO IT, we are actually sad that we have to share her with the rest of the world!"
Karina Ramos
"Working with Courtney on Pinterest has changed my business completely.
When she first reviewed Pinterest with me she opened me up to the possibility of using the network to really drive traffic to website and business in the way that I had always dreamed of but didn't know how to actually do.
My Pinterest account has gained major traction over the past 2 months alone and now I am getting 50 new email subscribers daily from the strategies Courtney has shown me how to use on Pinterest.
I have even had multiple pins go viral, 1, in particular, has already driven over 2K followers to my website!
I was feeling out of alignment and had a severe lack of motivation when it came to marketing. Now with Pinterest, I am extremely driven and seeing huge success already. Big Thanks to Courtney for helping me discover my "thing" in business.
GAME CHANGER!"
Sara Diagle
"Hashtags literally used to make my head spin and I avoided Instagram because it was so overwhelming!! Courtney makes hashtags so easy! She supplies SO MANY! And now I also have learned how to choose ones that are going to be beneficial and get my posts SEEN. The social media content ideas for every month make me so excited! If you are ready to master your social media game and learn from the QUEEN of social media... sign TF up!!!!!!"
Aubrey Thomas
What's included in Social Media Superstar?
6-WEEKS OF LIVE TRAININGS BREAKING DOWN EVERYTHING YOU NEED TO DO TO BECOME, EMBODY AND EMBRACE THE SOCIAL MEDIA SUPERSTAR YOU HAVE INSIDE YOU!
Amazing INSIGHTS, TAKEAWAYS AND FUN WEEKLY "HOMEWORK" AND ACTION STEPS THAT YOU CAN INSTANTLY START TO IMPLEMENT!
After EACH WEEKLY CALL, YOU WILL ALWAYS KNOW THE EXACT NEXT STEPS TO TAKE TO FUTHER YOURSELF ON THE JOURNEY TO SOCIAL MEDIA SUPERSTARDOM!
A PRIVATE FACEBOOK GROUP WHERE COURTNEY WILL BE HANGING OUT WEEKLY SO YOU CAN GET FUTHER FEEDBACK, ASK MORE QUESTIONS, AND CONNECT WITH YOUR CLASSMATES FOR EXTRA SUPPORT!
Lifetime ACCESS TO THE COURSE, FACEBOOK GROUP, BONUS MATERIAL AND/OR ANY FUTURE EDITS MADE TO THE COURSE!
In THIS PROGRAM I AM GOING TO SHOW YOU THAT BUILDING AN AUTHENTIC BRAND AND BEING YOURSELF CAN ACTUALLY BE EASY, FUN AND PROFITABLE AF!
Don't forget the bonuses!
Over 5+ hours of bonus modules!
Learn in-depth knowledge about Instagram, IG Stories, Facebook, Facebook Groups, Going Live, Pinterest & MORE! I will be opening my vault of content (and adding new material) for this course only and showing you exactly how I have used social media to build an audience of over 17,000+ women and make 6-figures in sales! ($2,000 OF VALUE)
Superstar E-mail Marketing
A 45 Minute+ Training where I will show you exactly how I developed 2 simple freebies to grow my email list to thousands of subscribers that I have been able to nurture and develop relationships with to sell my coaching packages, membership site & courses to! BONUS: How I setup my funnel to grow my Facebook group by 300+ of people in one day! ($250 OF VALUE).
Access to the Private Members Facebook Group!
Get exclusive access from my team and I to support you and answer and questions you may have! Also connect with your fellow students and other Boss Ladies for that added support!