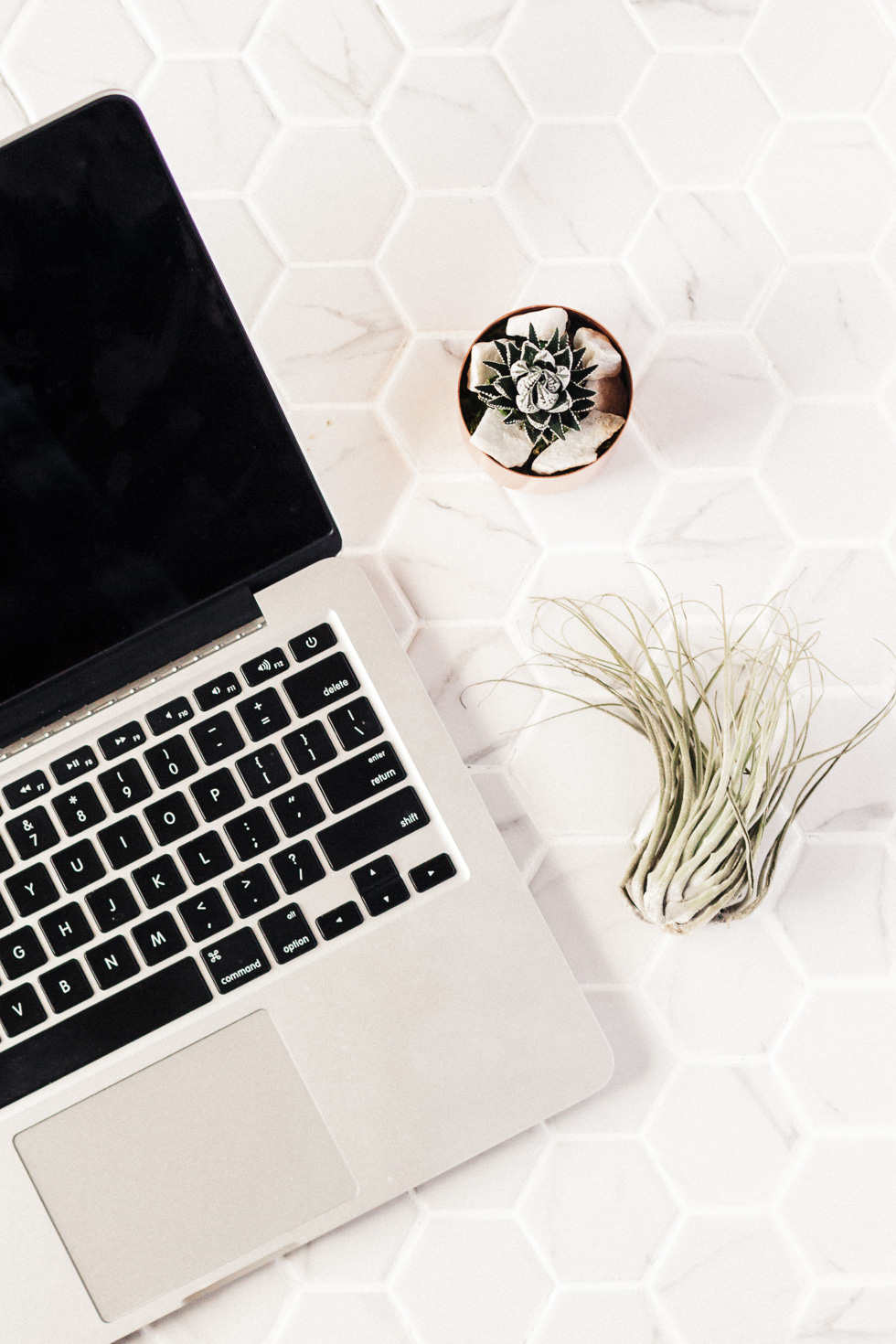 So, you've got your caption crafted, you've got your photo edited and ready to go – and you think you've found the perfect hashtags to connect with your ideal clients until you actually post it…
& after a few initial likes roll in from your usual girl gang, maybe a few creepy dude or your competion….crickets….
Ugh – I've been there girl. I feel you!
Did you know you should be using at least 300+ NEW hashtags each and every month to really see some Instagram growth? Yep! That is a lot of hashtag research and unless it is your zone of genius, a lot of wasted time.
Don't worry babe, I got you! Hashtag research is my zone of genius & that's why I created The Hashtag Files Society.
The #HFS is a place where my team and I have Handpicked THOUSANDS of Hashtags, that actually work, just for you to pull from and make your Instagram growth easy AF (it's literally a few clicks and a drag & drop away!)!
Hashtag research shouldn't have to be hard
and take hours of your time, so we created a solution
The #Hashtag Files Society!
In an online world where you are trying to sell your products and services, connect with the right people on social and do all the things, what if we could make growing on Instagram and Hashtags just one less thing for you to worry about and free up your time to focus on your actual zone of genius?
We want to show you that Instagram growth can be easy, fun and your access to that is just one click away!
Just Imagine
Instant Access and Easy AF to use (literally 2 minutes or less)
Instagram Growth & Increased Engagement with your ideal clients (just ask the thousands of boss babes who have already used Hashtags from The Hashtag Files Society!)
Saving you hours day, week and month because you aren't having to look up those pesky hashtags again
Making Instagram FUN again and about connection and value!
LET'S TALK MEMBERSHIP DEETS!
INSTANT access to 15,000+ Hashtags in over 600+ categories, niches and locations (and new hashtags added every single month) that are targeted and guaranteed for growth! – Valued at $2,000+
The Hashtag Files Exclusive Instagram Growth Course – Instagram Superstar! Learn everything you need to know (from setting up your profile, creating captions that create cashflow, Instagram stories, editing photos and literally ALL things Instagram) – Valued at $2,000+
Access to the Hashtag request portal where we will literally do the research for you! Going on Vacay and need hashtags based on your destination? No problem! Looking for a niche category? We got your back! Let us know and we will find what you need! (just think of us as a Personal Hashtag Virtual Assistant!) – Valued at $600+
Brand New Hashtag List Making technology – easily be able to easily search, add, track and generate hashtag lists with a simple drag, drop and click! Make your lists for the week or month in minutes!! Then, easily copy and paste your lists or export them to your devices to make scheduling social media easier than ever! – Valued at $999
INSTANT Access to hundreds of exclusive feminine stock photos to use on all your digital platforms – your social media, blogs and websites. Never run out of photos (or reasons) to post on your feed – Valued at $1000+
NEVER use a retired or banned hashtag that will hurt your growth again! Every single month we go through every single hashtag no matter if we have 10,000 or 100,000 and we remove & retire Hashtags that are no longer safe for use or good for growth so that your profile will never get shadowbanned from a hashtag, again! – Valued at $2,000+
Easily track your Instagram Engagement with a few clicks on our exclusive Instagram Engagement Calculator, that cannot be found anywhere else, you can stay on top of your growth and easily track your Instagram Success – Valued at $99
Exclusive access to three different Lightroom Presets that aren't sold anywhere else so that your photos always look gorgeous and you can easily create that dreamy IG feed you have been wanting – Valued at $299
Join Our Members Only Facebook Group where you can connect with other Boss Ladies and get live coaching weekly from Courtney, tips, tricks, and even be paired up in our HFS Challenges to win cash prizes for showing up – $ PRICELESS
TOTAL VALUE OVER $9,000+ - BUT YOU CAN GET ACCESS STARTING AT $35, TODAY!
A little more about The Hashtag Queen, Courtney
Before I tapped into the magic of #Hashtags and Organic Social Media – my business never really felt like a business. I had to work extra hard just to sign one client, I felt like no one online was hearing my important AF message I was trying to spread and I felt like when I showed up online, I would just attract a bunch of spammy bots and creepy dudes online (eww, gross!)
When I learned how to use the power of Hashtags and Organic Social Media my entire life changed.
I finally stepped into the Badass Boss Lady I truly am and my business flourished.
I was able to retire my boyfriend to work full-time from home on our business.
I went from having daily panic attacks to having them 5x per year.
I scaled my membership site from 30 members to 330 members in less than 6-months (with zero ad spend #Organic).
I built a 6-figure business in year one.
And I went from the most miserable person I knew, to the happiest person I knew ALL THANKS TO HASHTAGS AND ORGANIC SOCIAL MEDIA!!
This work changed my life and now I am on a mission to teach everything I know to you and any boss lady who desires the same financial, time and life freedom for your life!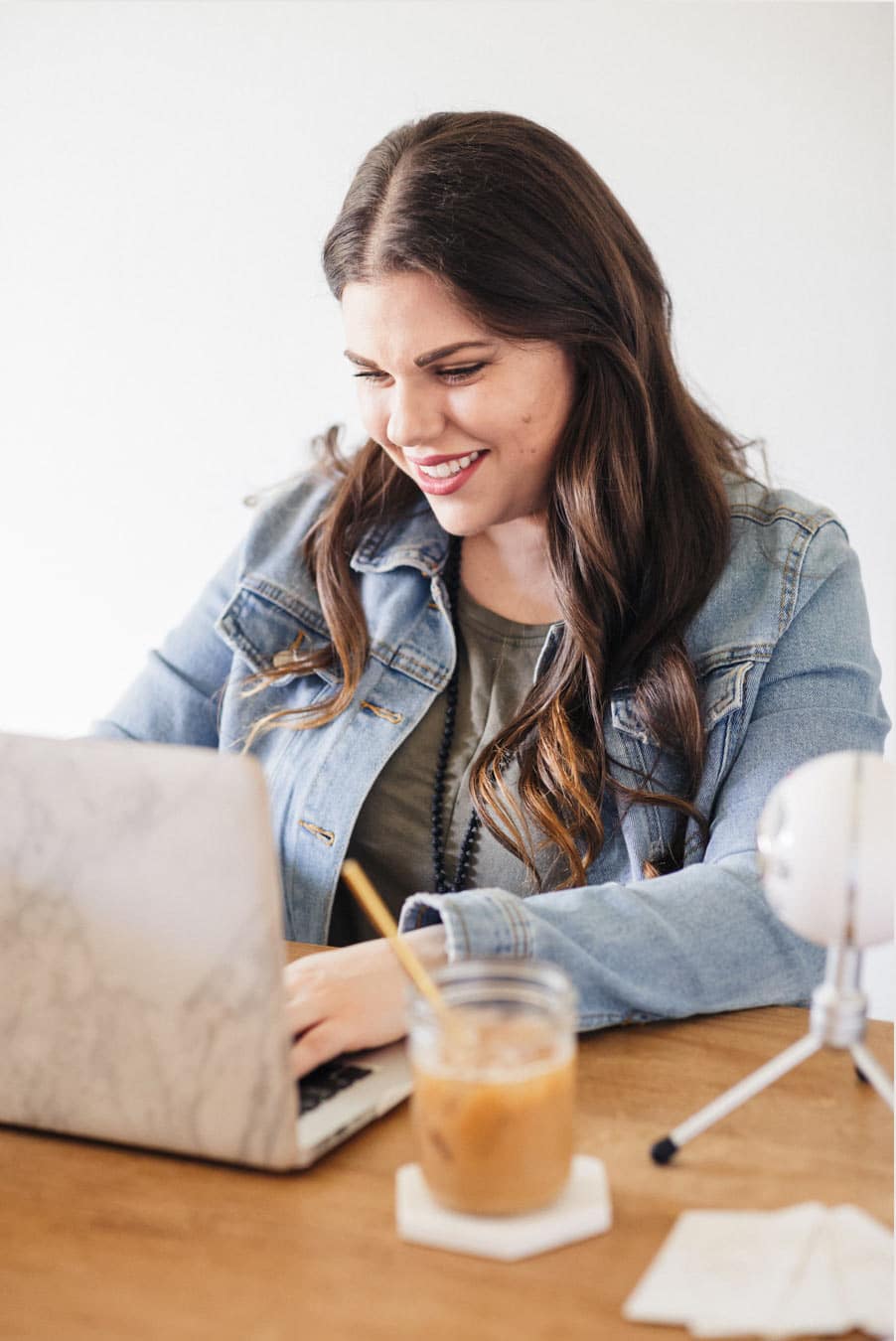 Here's the Social Media Superstar Scoop
Who the Hashtag Files Society is FOR
New & Seasoned Boss Babes!
Whether you're just starting out as a blogger or a coach or your full-time in your online boutique, fashion blog or coaching business, the Hashtag Files Society is for you! If you're ready to put in the work and are truly looking to connect with your ideal client and grow your platform on Instagram – this membership is just for you!
Entrepreneurs who are serious about growing their platform and connecting with their ideal clients and are willing to put in the time and effort!
You are looking to grow your following but you understand that in order to make more sales in your business you need to know your ideal clients inside and out and then you will be able to easdily connect with the RIGHT people online – your ideal clients!
The Workaholic, Boss Mom or anyone else looking to save TIME and money!
The Hashtag Files Society is a service that was created for the boss babe who is looking to grow her following! We do that for you! Going on vacation and need the perfect hashtags? We've got you! Need a feminine stock photo that hasn't been used a million times already online? We're here! Our job is to save you time and money and help you scale your business online through good social media practices and making it easy AND FUN!
Who the Hashtag Files Society is NOT FOR
The make money online easy and fast wantreprenuers.
This is not a get rich quick scheme and anyone who tries to sell that to you is bullshitting you. These hashtags and photos will absolutely help you grow online and connect with your ideal clients all over the world, but to make your business profitable online and grow your social media it requires you to put in the additional work. We created Instagram Superstar so that you can learn everything you need to know to have some serious success on Instagram!
The "I wanna get insta-famous" wannabes.
The Hashtag Files Society will get more eyes on your Instagram and social media than ever before, but we're here to help you grow your blog, your business and your company through connecting you with your ideal client so you can deliver them value and build relationships! Not just to look cool and get a "blue checkmark" on the gram.
The post a photo a run and 'I'm too good for being social' lame-o's.
In order to win on social media – you have to be social! Don't worry, we will teach you. But if you think you can just copy & paste the hashtags and slap them on an image and run – this is not the membership for you!
Hashtag Files Society RESULTS
The Hashtag Files Society Investment
Features
Instant access to

10,000+ handpicked Instagram hashtags

for growth

Exclusive Instagram Superstar course

(Over 11+ hours of IG trainings)

Members only Facebook group access

(monthly challenges and exclusive videos)
12+ Month

Social Media Content Calendar

Hashtag Monthly Category Requests

Number Of Instagram Accounts

Hashtag Lists

Per Month

30+ New Gorgeous Feminine Stock Photos

Every Month

Exclusive HFS Lightroom Photo Presets

To Easily Edit Your Photos

100% Tax Deductible Investment
ENTREPRENEU-HER
Instant access to

10,000+ handpicked Instagram hashtags

for growth

Yes

Exclusive Instagram Superstar course

(Over 11+ hours of IG trainings)

Yes

Members only Facebook group access

(monthly challenges and exclusive videos)

Yes

12+ Month

Social Media Content Calendar

Yes

Hashtag Monthly Category Requests

Up To 1 / Month

Number Of Instagram Accounts

1 Account
Up To 20 Lists / Month

30+ New Gorgeous Feminine Stock Photos

Every Month

No

Exclusive HFS Lightroom Photo Presets

To Easily Edit Your Photos

No

100% Tax Deductible Investment

Yes

$35

per month

SIGN ME UP
Instant access to

10,000+ handpicked Instagram hashtags

for growth

Yes

Exclusive Instagram Superstar course

(Over 11+ hours of IG trainings)

Yes

Members only Facebook group access

(monthly challenges and exclusive videos)

Yes

12+ Month

Social Media Content Calendar

Yes

Hashtag Monthly Category Requests

Up To 1 / Month

Number Of Instagram Accounts

1 Account
Up To 20 Lists / Month

30+ New Gorgeous Feminine Stock Photos

Every Month

No

Exclusive HFS Lightroom Photo Presets

To Easily Edit Your Photos

No

100% Tax Deductible Investment

Yes

$28/month

per year

SIGN ME UP
BOSS LADY
BEST VALUE
Instant access to

10,000+ handpicked Instagram hashtags

for growth

Yes

Exclusive Instagram Superstar course

(Over 11+ hours of IG trainings)

Yes

Members only Facebook group access

(monthly challenges and exclusive videos)

Yes

12+ Month

Social Media Content Calendar

Yes

Hashtag Monthly Category Requests

Up To 4 / Month

Number Of Instagram Accounts

1-3 Account
Up To 90 Lists / Month

30+ New Gorgeous Feminine Stock Photos

Every Month

Yes

Exclusive HFS Lightroom Photo Presets

To Easily Edit Your Photos

Yes

100% Tax Deductible Investment

Yes

$55

per month

SIGN ME UP
Instant access to

10,000+ handpicked Instagram hashtags

for growth

Yes

Exclusive Instagram Superstar course

(Over 11+ hours of IG trainings)

Yes

Members only Facebook group access

(monthly challenges and exclusive videos)

Yes

12+ Month

Social Media Content Calendar

Yes

Hashtag Monthly Category Requests

Up To 4 / Month

Number Of Instagram Accounts

1-3 Account
Up To 90 Lists / Month

30+ New Gorgeous Feminine Stock Photos

Every Month

Yes

Exclusive HFS Lightroom Photo Presets

To Easily Edit Your Photos

Yes

100% Tax Deductible Investment

Yes

$44/month

per year

SIGN ME UP
SHE-EO
Instant access to

10,000+ handpicked Instagram hashtags

for growth

Yes

Exclusive Instagram Superstar course

(Over 11+ hours of IG trainings)

Yes

Members only Facebook group access

(monthly challenges and exclusive videos)

Yes

12+ Month

Social Media Content Calendar

Yes

Hashtag Monthly Category Requests

Up To 10 / Month

Number Of Instagram Accounts

4+ Account
Up To Unlimited Lists / Month

30+ New Gorgeous Feminine Stock Photos

Every Month

Yes

Exclusive HFS Lightroom Photo Presets

To Easily Edit Your Photos

Yes

100% Tax Deductible Investment

Yes

$95

per month

SIGN ME UP
Instant access to

10,000+ handpicked Instagram hashtags

for growth

Yes

Exclusive Instagram Superstar course

(Over 11+ hours of IG trainings)

Yes

Members only Facebook group access

(monthly challenges and exclusive videos)

Yes

12+ Month

Social Media Content Calendar

Yes

Hashtag Monthly Category Requests

Up To 10 / Month

Number Of Instagram Accounts

4+ Account
Up To Unlimited Lists / Month

30+ New Gorgeous Feminine Stock Photos

Every Month

Yes

Exclusive HFS Lightroom Photo Presets

To Easily Edit Your Photos

Yes

100% Tax Deductible Investment

Yes

$76/month

per year

SIGN ME UP